Alisha Lehmann: From Rising Football Talent to International Star
Table of content
Birth & Childhood
First Steps as a Professional
International Fame
Social Media Star
Private Life
Alisha Lehmann is a talented and up-and-coming football player who captures attention both on and off the field. In this article, we will shed light on her journey, from her childhood and early steps in football to her international fame. We will also look at her media presence and her private life.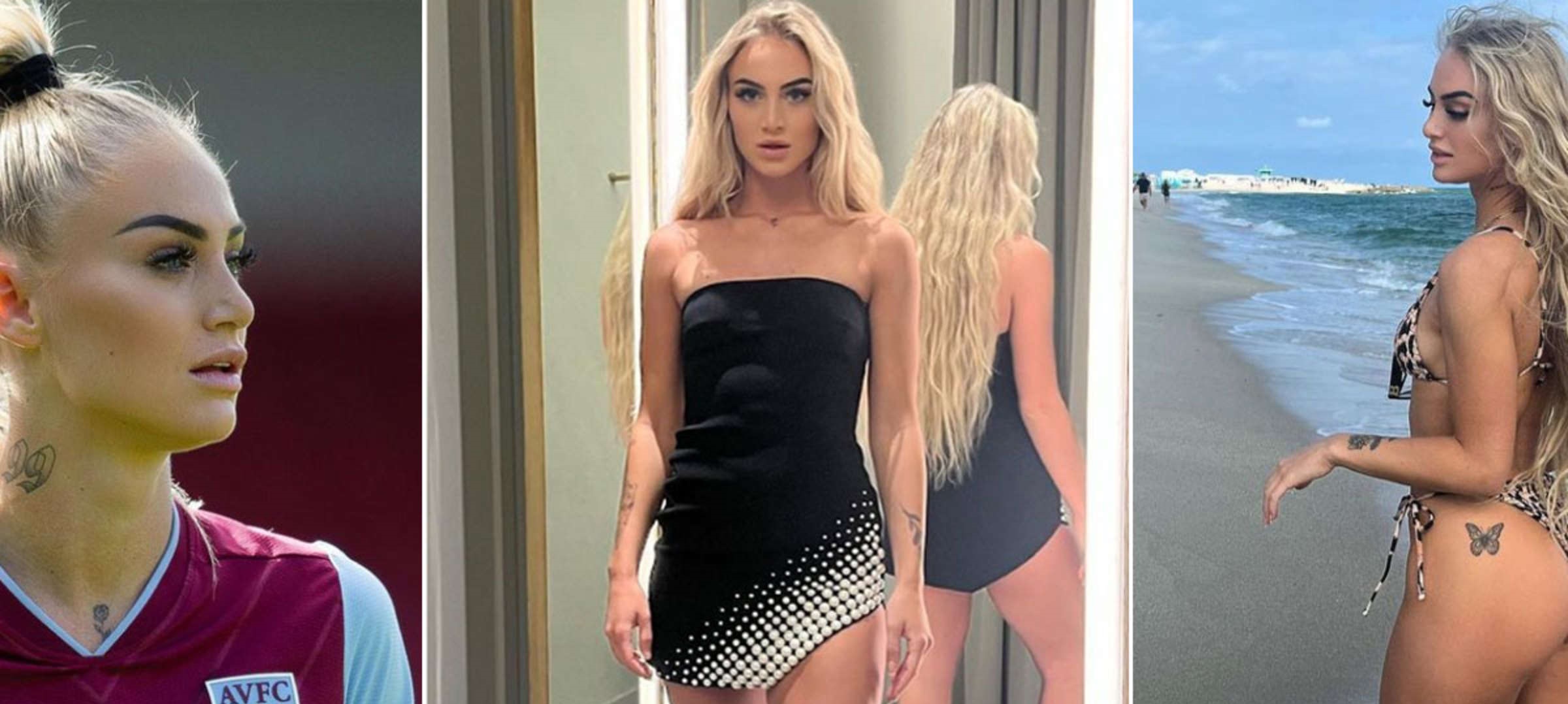 Birth & Childhood
Alisha Lehmann was born on January 21, 1999, in Tägertschi, Münsingen, Switzerland. In her childhood, she developed a passion for football at an early age. Inspired by her parents, who were enthusiastic football fans themselves, she started playing football at the young age of 12. Her parents supported her passion and nurtured her talent.
First Steps as a Professional
As Alisha Lehmann grew older, she began to pursue her career as a professional football player more seriously. She joined a local club and quickly showcased her exceptional talent. Her impressive skills and speed on the field made her a promising player. Soon after, she was discovered by a professional club and was given the opportunity to play in a higher league.
International Fame
Alisha Lehmann gained international attention when she displayed outstanding performances in a crucial tournament. Her impressive style of play and contribution to her team's success made her a celebrated talent. As a result, she received offers from renowned clubs from different countries and ultimately decided to move abroad (to West Ham United). Through her strong performances in international competitions, she became a true star and gained worldwide recognition. She currently plays for the women's team of Aston Villa and is a national player for Switzerland.
Social Media Star
While Alisha Lehmann's athletic achievements garnered admiration, she also became the focus of media attention due to her appearance. She was often portrayed as a sexy symbol rather than solely as an athlete. This led to a certain ambivalence in public perception. On one hand, she enjoyed the attention and the associated opportunities to strengthen her brand. On the other hand, Alisha sometimes felt reduced to her looks and wished for greater recognition of her athletic accomplishments.
Ultimately, she has increased her popularity through her presence on social media. As an internet star, she shares insights into her life and career with her fans. This includes bikini photos that highlight her athletic body. While some of her fans appreciate this type of content, she has also faced criticism from those who fear further sexualization of her image as a football player.
Private Life
Alisha Lehmann's private life remains mostly private as she strives to maintain a separation between her professional success and personal life. It is known that she has a close relationship with her family, and her parents have always supported her. Rumors of a relationship with Sky moderator Riccardo Basile have proven to be false.

It is important to note that rumors about Alisha Lehmann's plans to open an OnlyFans account are pure speculation. Currently, she is focused on improving her athletic performances and inspiring her fans both on and off the field.