Leni Klum - The next superstar
Table of Contents:
Leni Klum's private life
Leni's love life
Leni Klum in night life
Leni Klum on Instagram
Her carrer
The lingerie shoot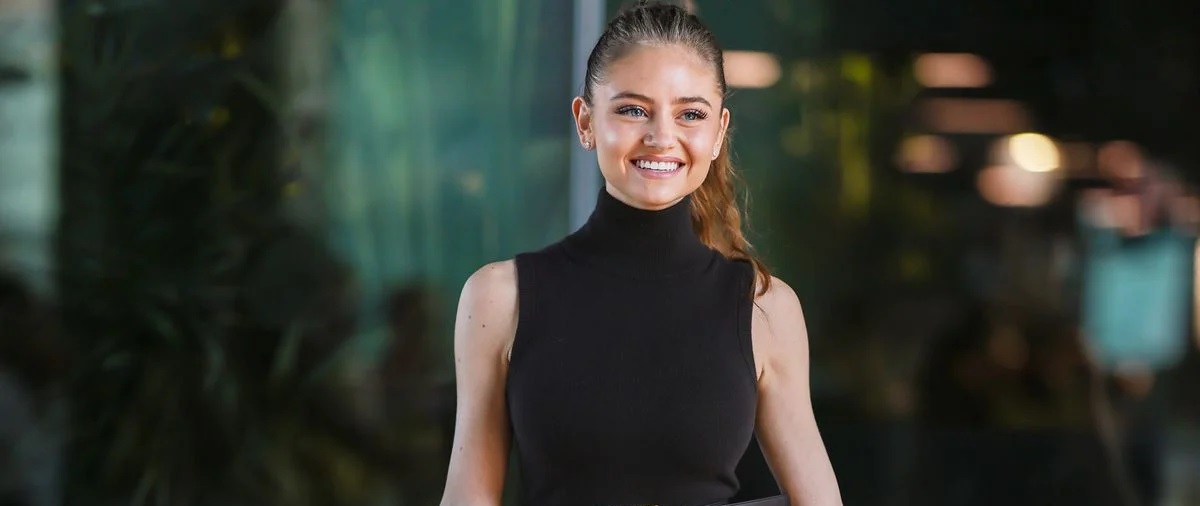 Leni Klum's private life
Leni is the 18-year-old daughter of German supermodel Heidi Klum. In 2004 she was born in New York with the real name Leni Olumi Samuel. Because of her birthright, she has dual citizenship, both in the USA and in Germany. Her biological father is the Italian Formula 1 manager Flavio Briatore, who incidentally is very supportive of her current career.
However, the young model no longer has much to do with him. In later years, she was taken under the wing of Heidi's then-husband, whom she now considers her real father.
Seal adopted Leni and she took his last name. Together with Seal, Heidi had three other children: Henry, Johan and Lou. So Leni has three half-siblings. The 168 cm tall blonde is Taurus, which could explain her own mind and the exact plan for her future.
The rumors and questions about Leni's real name resisted for a while until Mama Heidi cleared it up in a Vogue interview in 2022 and explained that her daughter's full name is now officially Leni Olumi Klum. The famous name of her mother certainly also helps Leni to secure a foothold in the modeling world.
Leni's love life
In 2021 there were some rumors about a relationship between Leni Klum and Aris Rachevsky, which Leni herself confirmed in the same year.
Unlike Mama Heidi, Leni tries to keep their relationship private and away from the public eye. What we do know, however, is that the two have been together for three years. The couple's official confirmation came on the red carpet when they showed up together for the film premiere of "The Harder They Fall" in 2021.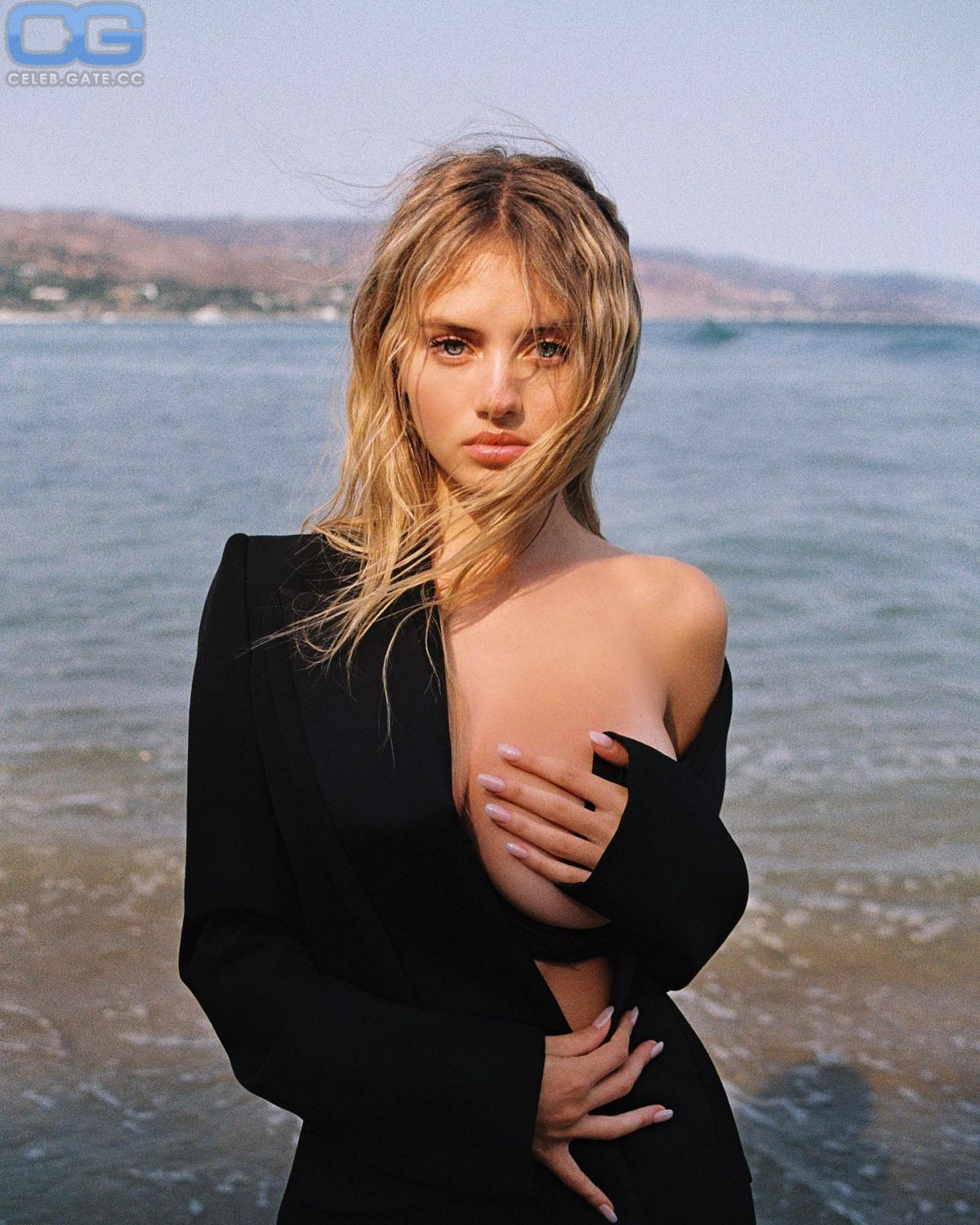 Leni Klum in night life
Leni recently shared photos and videos of one evening with her friend the influencer Alexandra Deme. The two girls were out and about on Long Island and share their girls' night out with us through wicked photos and kisses. The two had a good time, took a tour of the island and checked out the most famous sights. However, such insights are rather rare with Leni, as she uses her social media channels very carefully and professionally.
Leni Klum on Instagram
Her Instagram account is public and verified, she already has over 1.7 million followers and regularly posts photos and videos of herself and her model life there. Her passions there seem to be fashion and professional shooting photos.
From time to time, her followers also get an insight into her private life.
She occasionally campaigns for the environment on her channel, so it's no secret that she spent her first job's pay - around $50,000 - with Plant-for-the-Planet to plant new trees. She then called on her followers to do the same to actively combat climate change.
Her carrer
You probably know a team of mother and daughter who fit perfectly together. All of these proverbs apply to Leni and Heidi.
Mother Heidi kept her daughter out of the public eye as a child. So it was surprising that it was Heidi herself who gradually began posting pictures of her eldest daughter on her own Instagram channel until she revealed her daughter's face to the public for the first time shortly after Leni's 16th birthday. The fans were delighted and Heidi made a gentle entry for her daughter into the public world. At the age of 16, she gradually began her first modeling jobs, such as shooting with Derek Kettela, a well-known photographer. After Leni, from time to time, was part of the shooting of the 16th season "Germany's Next Top Model" and was able to accompany her mother on the set, the rumor spread that daughter Leni could one day take over Mama Heidi's show.
In 2021 she appeared on the cover of German Vogue together with her mother.
Since then, Leni has had a steep career. Shortly after the Vogue shoot, she was featured on the cover of Hunger and Harper's Bazaar magazines. She was allowed to shoot the cover of Hunger Magazine with the world-famous photographer Rankin, who has already had a few appearances on "Germany's Next Top Model".
As part of the digital Berlin Fashion Week 2021, she was allowed to open the catwalk. She walked there for brands like Dolce & Gabbana and since the start of her career she has been in great demand both as a photo and catwalk model.
In season 17, Leni was back on "Germany's Next Top Model" and appeared as a guest judge.
In an interview with model colleague Lila Moss, Leni herself described what it's like to have famous parents. She said she knows that her parents are giving her a chance to enter this world and that others can only wish for something like that. She revealed that she is very grateful for the opportunities her parents can offer her.
The lingerie shoot
Heidi and Leni are currently the faces of two famous lingerie labels. However, this advertisement caused a strong controversy. While some don't care and say it's just an ad like any other, critics say they find the ad extremely inappropriate. The lascivious lolling and kissing of mother and daughter in front of the camera has less the appeal of an advertising film that stages the lingerie and much more that of an erotic film.
Whatever people may think of it, this ad grabs attention and as we've come to expect from Heidi, she doesn't do anything without sophisticated media calculations, knowing exactly how to draw attention to herself and her daughter.